5 Simple Tips for Avoiding Hair Damage
Blessed are those who've never had to deal with hair damage. Though natural coils and curls are incredibly resilient, they're also fragile if not treated with tender love and care.
And when you add in all the very fun things about hairstyling that make our looks more exciting like hair color, sleek ponytails, and updos, and braids with our edges laid, then more harm may be on the menu without the proper attention paid.
Versatility is one of our favorite things about our hair, but like the old adage states everything in moderation.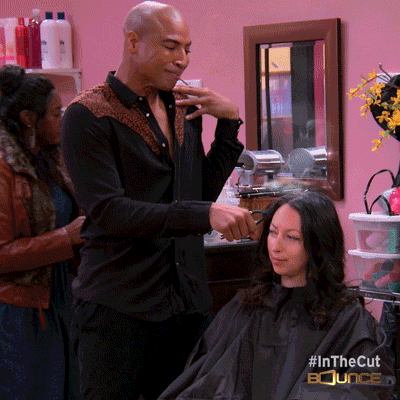 We created our Vanilla Berry Wash + Go System specifically to aid and remedy damaged hair, but there are some other ways to combat and prevent damage other than injecting your hair routine with castor oil. Read on what you need to know.
Keep It Tight…But Not With Your Hairstyles
 There are few things we love more than a snatched ponytail or a voluminous updo, but super tight hairstyles are one of the biggest culprits when it comes to damage. Not only can they wreak havoc on your strands and ends, but they can also contribute to hair thinning and loss. So, keep these options to a minimum: no more than a couple of times a week, max. That may mean more wash-and-gos, twist outs, and properly-done protective styles that with ample moisture, but your curls will thank you for it.
Lock In That Moisture
Natural curls have the tendency to dry out quickly, which means giving them a good deep condition or masque on a weekly basis is crucial. Recovery and repair are not only necessary for your body and mind: your curls need the same care. We also recommend using our moisturizer regularly and interchanging shampooing with co-washing so your curls aren't constantly being stripped.
Feed Your Body…Not Just Your Hair
Yes, you've heard that health starts from the inside out and that's true of your hair as well! Drinking plenty of water, eating nutrient-rich food as part of a balanced diet, getting a good sweat now and then, and taking multi-vitamins help repair your hair and keep it healthy the same way they do your body.
Assess Your Color and How Much It Takes to Maintain It
 Hair color is among the most fun that anyone can have, but it can majorly weaken your curls, interrupt their natural pattern, and cause breakage. Searching for a stylist who is both well-versed in natural hair and color is key: though you may want two who can work together on your regimen. A consultation is the first step and then developing your maintenance routine is next. Less dye trips to the salon are always better, but deep conditioning, ample moisturizing, and hair-strengthening glosses and treatments will make everything that much easier.
Schedule Those Trims
 When you're trying to grow your curls, it can be hard to let any length go. But we're here to tell you: frequent trims are the key to healthy hair. Losing a bit of hair every couple of months is such a small portion in the long run. Your ends will stay clean and any breakage won't have a chance to travel up the shaft.