Natural hair is oh-so-special, which means length doesn't look quite the same it as it does with straight hair. For one, shrinkage is real, so you can't always see when your hair has grown until you've done a length check, twist out, or blow-dry.
And so many of our natural coils get fuller and grow out instead of down—one of our favorite things about them! All of the aforementioned means that just looking at your hair post-shower may not be the best length assessment.
But there are a slew of things you can do to make sure that your curls are growing long and strong.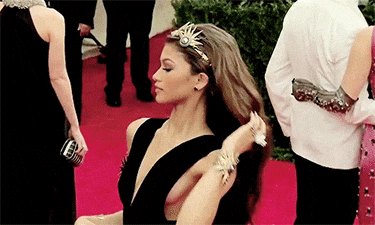 1. Hair Health Is a Major Key
We believe that healthy hair is the best hair—no matter the length! But if you want your curls to grow at the maximum rate, you need to make sure they're healthy. We included organic hemp seed oil in our Watermelon Wash + Go System to do just that because the powerful ingredient locks in moisture and is packed with vitamins and healthy fatty acids—a good starter pack for your coils to achieve and maintain maximum health.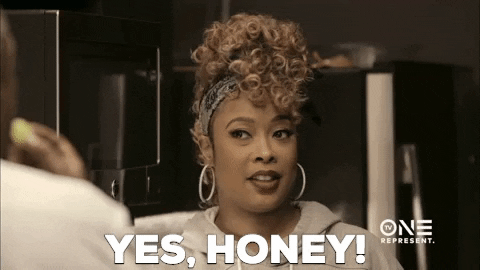 2. Schedule Those Trims
It may sound backwards, but taking some hair off every couple of months actually makes your curls grow. Trims help keep split ends at bay, which can do damage to your hair and make it more susceptible to breakage. So, don't be afraid of the scissors—a little bit goes a long way!
3. Condition With Care
Few things are as important to growing your hair than keeping it conditioned. For natural-haired women, they work in detangling your coils & curls which we know is of the utmost importance and they also help to repair and restore your strands after a week of wear and tear—even if you are the most careful person. On top of your in-shower deep conditioner and/or masque, we also recommend a hot oil treatment before you jump in and hearty and nutrient-rich leave-in conditioners which act as another protective layer for your curls.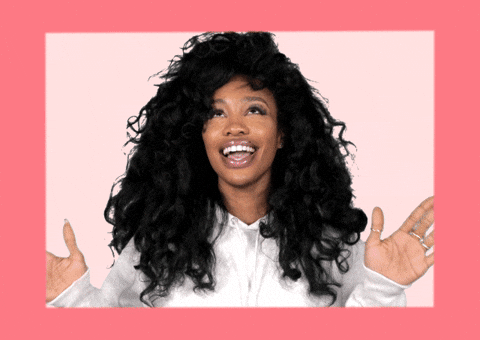 4.Scrub & Then Massage Your Scalp
Long, growing hair starts with a healthy scalp, so you need to make sure you are regularly removing all the excess residue. This will ensure that your hair's follicles remain unclogged. We recommend investing in a scalp scrub to do the trick, that also feels like heaven. Follow that up with a monthly scalp massage for a recurring moment of Zen and a circulation booster.
5 . Take Those Vitamins & Supplements
If you've heard that healthy hair works from the inside out, then you've heard right. At CurlMix, we've already given you a vitamin boost with organic hemp seed oil on the outside of your curls, but you've also got to do the work from the inside. Filling your meals with foods rich in vitamins B & E, as well as omega-fatty acids is key, as well as ingesting some hair growth-supporting supplements like biotin.
6. Stay Away From Heat
We don't straighten our curls very often, but when we do? Our hair is LAID. Ok? But we do it so infrequently because heat can cause major damage to your hair: sometimes irreparably. If you want your hair to be it's longest and most lustrous, then you need to avoid heat tools, as well as protecting it whenever you do need to use a curling iron, flat iron, or blow dryer. We're all about setting our hair in different ways: twist outs, braid outs, rollers, and rods are all things we use to get extra definition, volume, and length. And when we do use heat tools, we put them on the lowest temperature settings possible.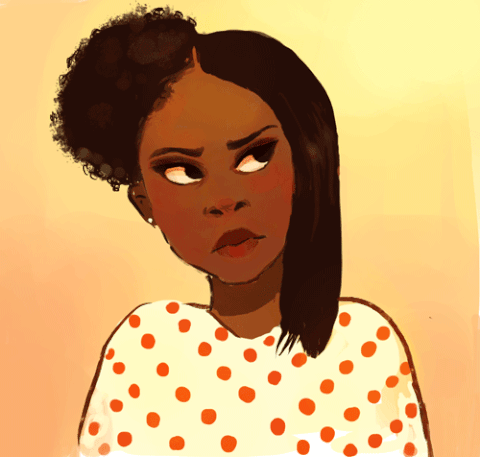 7. Protect Your Curls With Satin, Day & Night
Friction is of the ultimate culprits that prevent your hair from growing—with fabrics like cotton absorbing every bit of moisture it comes in contact with and textures like wool which are harsh and harmful to your strands. We recommend wrapping up your hair in satin and sleeping on a satin pillowcase at night, to keep your hair moisturized and protected. And if you have to wear a wool hat or scarf, don't be afraid to cover your head in satin for day by way of a scarf that you can easily remove at your destination.