Get the Perfect Wash + Go Every Time With These Tips
Fact: Wash + Go's Work For Every Curl Pattern. 
Fiction: You will achieve your dream Wash + Go the first time you try
The truth is, Wash + Go's work for every curl pattern, but it may not be a perfect '10' the first time you give it a try. So many naturals give up on the wash + go style because they encounter flakes, crunch, frizz, a short lasting style, shrinkage and more!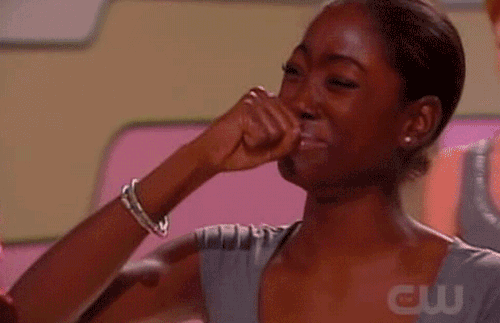 If you can relate to any of these challenges, check out my shortened version of Wash + Go Wednesday. In this video, I walk you through all of the steps to achieve your BEST Wash + Go! 
Remember: getting the perfect Wash + Go is about TECHNIQUE, not products.
These are tips that you can use to achieve the best Wash + Go, NO MATTER what products you use:
1. Shampoo - Don't use products with silicones or heavy oils, they repel water and make your hair dry even if it feels soft when you shampoo.

2. Detangle & Condition- Section and detangle your hair in the conditioning phase, twist it up. This is the stage for using a detangler.

3. Rinse the conditioner out while in the twists. Do this by taking down one twist. Then, rinse the conditioner out of that one section.  

5. Add Moisturizer & Gel - On that same soaking wet section, while you are in the shower, add steps 3 (Moisturizer) and immediately after add step 4 (gel)

6. Finger detangle ONLY so you can make your curls clump. A brush will separate the curls causing more frizz in this stage!

7. Repeat on remaining sections.

8. Get out the shower. - Don't start messing with your hair and making it frizz up.

9. Time to dry - Blow-dry hair (you can use the cool or heat setting). Make sure to "Blow Down", point dryer downward while blow-drying and try to avoid tossing your hair.

10. Protect it! - Wear a bonnet to bed and/or use a satin pillowcase. Cotton absorbs the moisture in your hair 60% more than satin.
Healthy Hair Habits = A Winning Wash + Go Style! 
The 'major key' to obtaining your best Wash + Go is healthy hair. Think of your hair as a canvas for your Wash + Go Masterpiece! Would you sit down to create a beautiful painting on a canvas that had frayed and chipped edges, or hadn't been properly stored or cared for? Probably not! Your approach to obtaining a Winning Wash + Go should be no different!
Check out a few of our healthy hair maintenance tips below to make sure that your hair is healthy and ready to WIN with your Wash + Go!
Trim Regularly & Shape Your Curls
Natural coils and curls hide damage better than straight hair, but if your hair isn't healthy, your wash + go's won't be poppin'. So, make sure you keep those bi-monthly trims scheduled and also make sure you go to a stylist who is well-versed in natural hair. Having the right cut and shape for your strands is vital, so you can wash + go with confidence.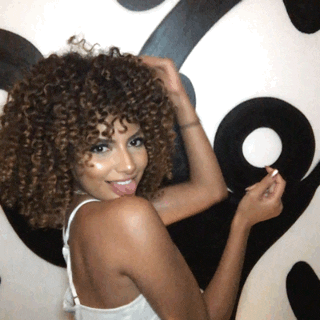 Different Products Yield Different Results
 Natural hair does have a mind of its own, which is one of the things we love about it! It expands and changes throughout the day and reacts differently when it comes in contact with different formulas, ingredients, and products. So just be mindful that your curls could look altogether different based on what you use before the shower, in the shower, and after. Even using our four-step system every time may result in a slightly different look.
Detangling Is Your BFF
Your coils and curls won't have any chance of flourishing if they're tangled or knotted. We ONLY recommend detangling in the conditioning phase with a brush, comb, or detangling brush.   
Don't Be Afraid To Diffuse
Do you own a diffuser? If you've never used or purchased one, we're here to tell you that they can change your life…and your hair! One of the biggest keys to a wash + go is getting your hair dry, which we all know is a particular kind of struggle when your natural coils and curls retain water and never seem to want to let it go. But diffusers dry your strands and leave the definition. We cannot say enough good things about them.
Embrace & Love Your Hair
One of the biggest lessons we all learn during our natural journey is to accept & love our hair the way it grows out of our heads. Wash + go's put our natural texture on full display, which can be overwhelming but is also incredibly beautiful and powerful. We love some good texture manipulation every now and then, by way of twist outs, bantu knots, and the like. But it is so fierce to stand confident in the way you look and to embrace your hair's versatility.